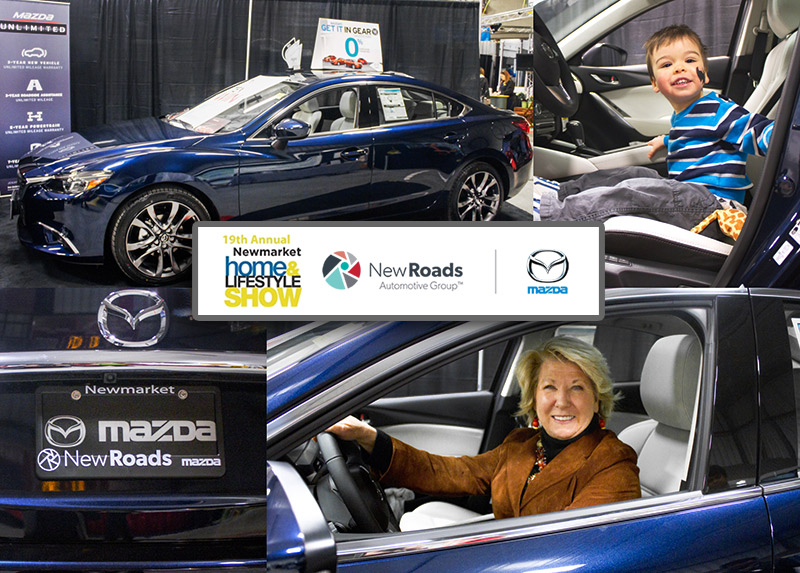 Newmarket Home & Lifestyle Show 2015
This past weekend we had the pleasure in being apart of the 2015 Newmarket Home & Lifestyle Show at the Ray Twinney Recreation Complex! What a great event to be surrounded by local community businesses and entrepreneurs!
We could not be happier to be there, and with the all-new Mazda 6 to boot! We got the chance to speak to some of our local business neighbors like the lovely people at the Cardinal Golf club as well as the fabulous ladies from Upper Canada Mall, and over all it was an amazing weekend!
What a great way to celebrate our new venture at NewRoads Mazda in Newmarket! Looking forward to next year.